Things To Consider Before Selling Your Home
So you're ready to sell your home. Most homeowners want to get the most money for what their home is worth, and there are many factors that contribute to your home's market value. One of those factors is curb appeal. Now you may be asking yourself what exactly is curb appeal? Curb appeal is a term used to describe the general attractiveness of a home's exterior from a prospective buyer. The Northern Construction team is here to inform you of different ways you can increase your home's curb appeal.
Installing Unilock Or Concrete Pavers
Pavers add a classy, rustic look to your home and can boost the value of your property significantly. Most pavers are utilized for the creation of walkways, patios, and sometimes even driveways. Northern Construction has over 25 years of experience installing Unilock, stone, and concrete pavers and can assist you in deciding where your pavers can be installed outside your home to maximize your property's curb appeal.
Consider Installing Bluestone
Bluestone is a highly desirable choice by many homeowners in Westchester County. It's readily available, durable, attractive, and ideal for all kinds of uses including patios, pool decks, stone steps, or entryways. Its natural earth-tone colors are gracious and complement almost any exterior landscape design. Its rough surface also means that it rarely gets slick or slippery even when covered in snow.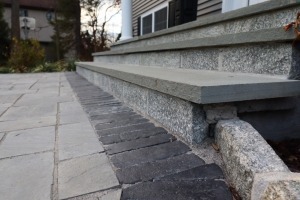 Resurfacing Your Driveway
A new driveway is the first thing a prospective buyer will notice outside of your home and can make a huge difference in boosting curb appeal. Before you consider having your driveway resurfaced, choose a reputable contractor to visit your home and give you a free estimate. Northern Construction has been proudly servicing homeowners in Westchester and Putnam Valley for over 25 years and with our expertise, we will give you a fair price based on your driveway's current condition.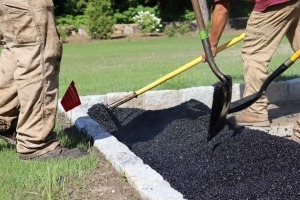 https://northernconstructionpaving.com/wp-content/uploads/2020/12/D73E4019-051C-4D9F-A626-B99F871EC46A.jpg
865
1620
Joe Cozzi
https://northernconstructionpaving.com/wp-content/uploads/2020/03/ncp-logo-300x128.png
Joe Cozzi
2020-12-12 13:57:31
2020-12-12 13:57:31
How To Boost Your Home's Curb Appeal In Westchester, New York